17625 El Camino Real
Houston, TX 77058
United States of America
CATEGORIES & HEADINGSdetails >>
Air Management //
Business Services //
Cleaning flue and waste gases

Topsoe's technologies provide energy efficient and reliable solutions for the cleaning of air and waste gases from a range of applications:

SCR DeNOx - removal of nitrogen compounds
WSA - removal of sulphur compounds
SNOX™ -combined removal of sulphur and nitrogen oxides
CATOX - removal of volatile organic compounds

The Topsoe way
In 1940 Dr. Haldor Topsoe founded the company on the belief that only through applied fundamental research would we build and retain our position as second to none in catalysis. This notion still governs the companys business activities:

Research - technology - catalysts
The synergy between research and development, process design, engineering, catalyst production and sales form the basis of the continuous optimisation of our catalysts and technologies.

Topsoes research activities are focused according to feedback from industrial practice. Engineering design parameters are firmly based on in-house knowledge and technology resulting from research and development efforts. Our catalysts and processes are developed in close collaboration between research, engineering, and production, ensuring the creation of catalysts and processes, which meet and exceed clients expectations.
Vendor Showcase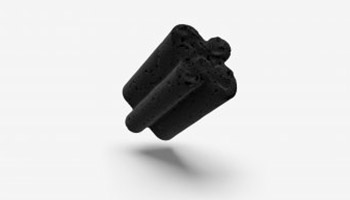 SC-201R is a nickel-based absorbent used for the removal of sulfur components from hydrocarbon feedstocks at low temperatures (ambient -200°C). read more